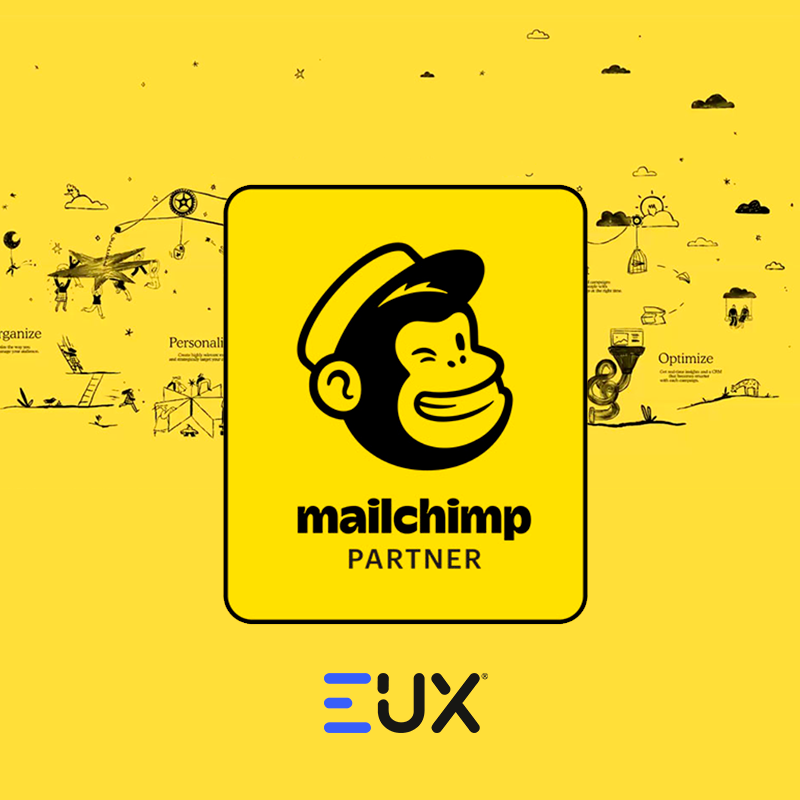 5 reasons to choose a Mailchimp Partner Agency
Building a good quality mailing list is an important part of your marketing strategy. But did you know customers only open around 20% of marketing emails?
It's not enough to simply send emails to your list – you need your potential customers to open your emails and take action.
You can boost your chances of success by teaming up with a Mailchimp Partner Agency. Using a Partner Agency can give you the edge over your competitors by making your email stand out in your customer's overflowing inbox.
Here at EUX Digital Agency, we're your Sydney Mailchimp experts. We've been a Mailchimp Partner Agency for over seven years. So we have the experience to offer you a range of benefits above other agencies.
What is a Mailchimp Partner Agency?
Mailchimp is one of the world's leading email marketing providers, with millions of customers.
As part of its community, Mailchimp has a program for experts called the Mailchimp Partner Agency. To join, you need to be a highly qualified agency, designer or freelancer.
Teaming up with Mailchimp lets partners provide even greater benefits for their clients. Let's look more closely at how choosing a Mailchimp Partner can help you.
Why should you choose a Mailchimp Partner?
Sure, it's not hard to create an email on Mailchimp and send it flying into inboxes. But making it compelling enough that your customers will open it, read it and take action is a different matter.
That's where a Mailchimp Partner can help.
There are good reasons to choose a Mailchimp Partner like us to help you create the most effective mailing campaign.
1. We have the experience
Mailchimp Partners must have worked with Mailchimp for at least five years. At EUX Digital, we've been working with the product for over seven years. In that time, we've helped over 40 businesses build their mail campaigns and grow their business.
So, we know the product inside out to help you create an effective campaign to wow your customers. We have the skills to do more than just create an attractive looking email.
(Of course, we do that as well – have a look at some of the amazing designs we've created.)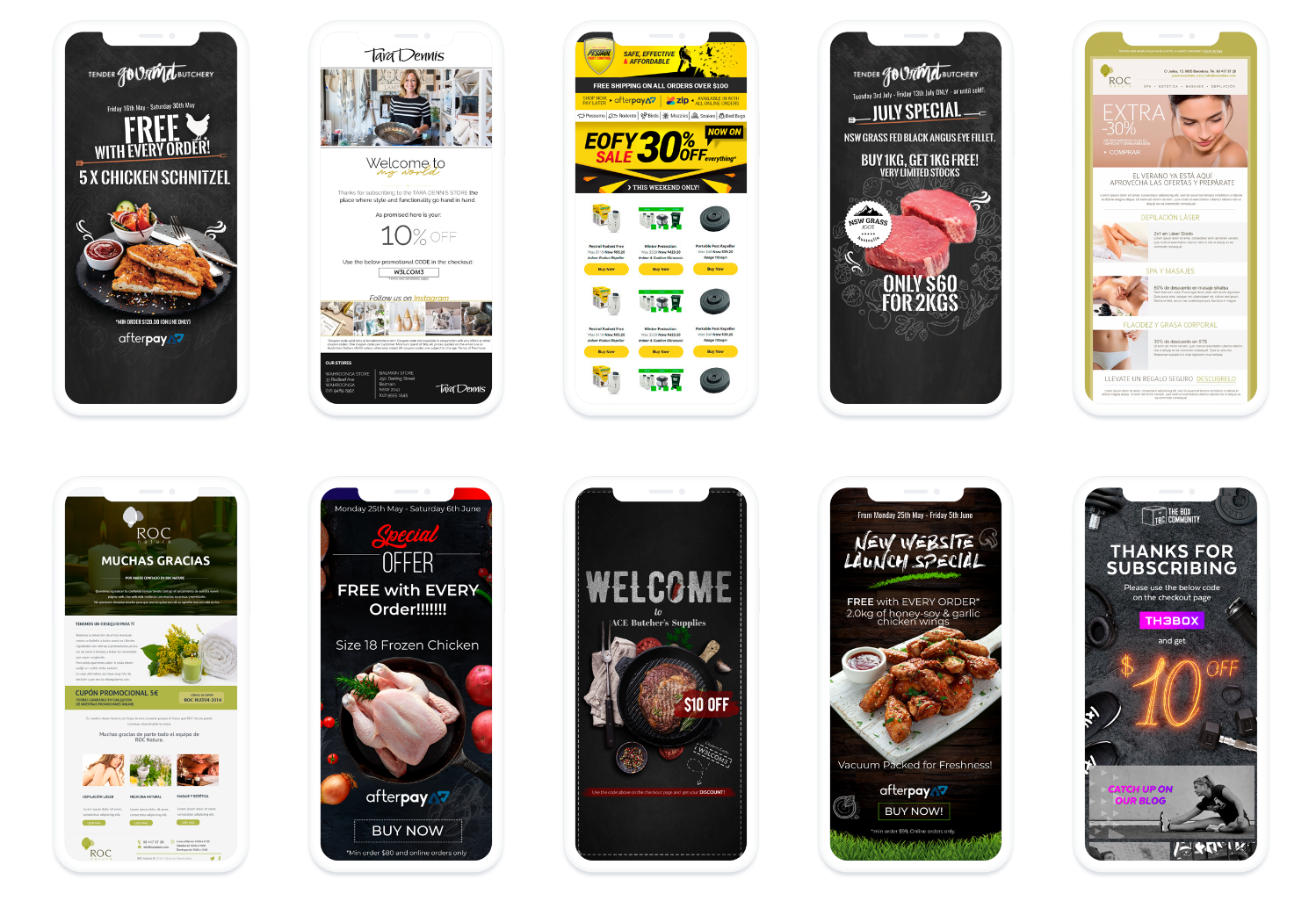 Some of the ways we help you create the most effective campaigns are:
Automated follow-up emails to keep your customers engaged and increase your sales exponentially. Automation saves you time so you can focus on what you do best. They'll even work while you're sleeping!
Integrations with other tools like Xero Invoicing, Slack, Gmail, Google Calendar. Do more with your marketing to connect with your customers the smart way.
Mailchimp for eCommerce so you can connect your email marketing to your online store and sell even more, easily. You can learn more about your customers and what makes them buy.
2. We're constantly learning more
We don't just rest on our vast experience.
We have access to exclusive educational resources and tools so we can keep learning. Keeping our skills up to date gives us a better understanding of the Mailchimp product, industry and marketing best practices.
At the end of the day, that means your mailing list will be more effective.
More effective emails = more sales for you.
3. We know about new Mailchimp features first
Mailchimp is constantly developing new features so they can help you stay ahead of the pack.
As a Partner, we have exclusive early access to new Mailchimp functions, so we can learn how to use them before anyone else.
This lets us create the most cutting-edge campaigns for you that leave your competitor in the dust.
4. We have the tools to work with you
Creating a campaign isn't a one-sided effort. We work with you to make the best campaign, and we want it to be as easy for you as possible.
We use tools to make it easy to share information as we go, like letting you easily provide feedback as we develop or sharing campaign reports with you.
The end result is a mailout that is perfectly tailored to your needs – effortlessly.
5. We have the best support when we need it
Consider the scenario – you have an urgent email to go out, but there's a problem with Mailchimp. And nobody knows how to fix it! You could be losing money by the hour.
Mailchimp Partners have access to priority support. So, on the rare occasions we can't answer your questions, we can go straight to the specialist Mailchimp support team.
If there are any problems with your campaign, we can get it fixed faster. Your message will go out on time and without interruptions.
Hola at us!
We've been Mailchimp Partners for over seven years, so we're the experts who can put together a campaign to make your emails irresistible to open.
Not only do our designers craft beautiful emails for you, but we'll make your campaign work harder with automated emails and integrations. The smarter your mailing campaign, the more you can improve your revenue.
We like to go the extra mile to help you meet your business goals. Get in touch for a chat to see how we can help your business grow.