Description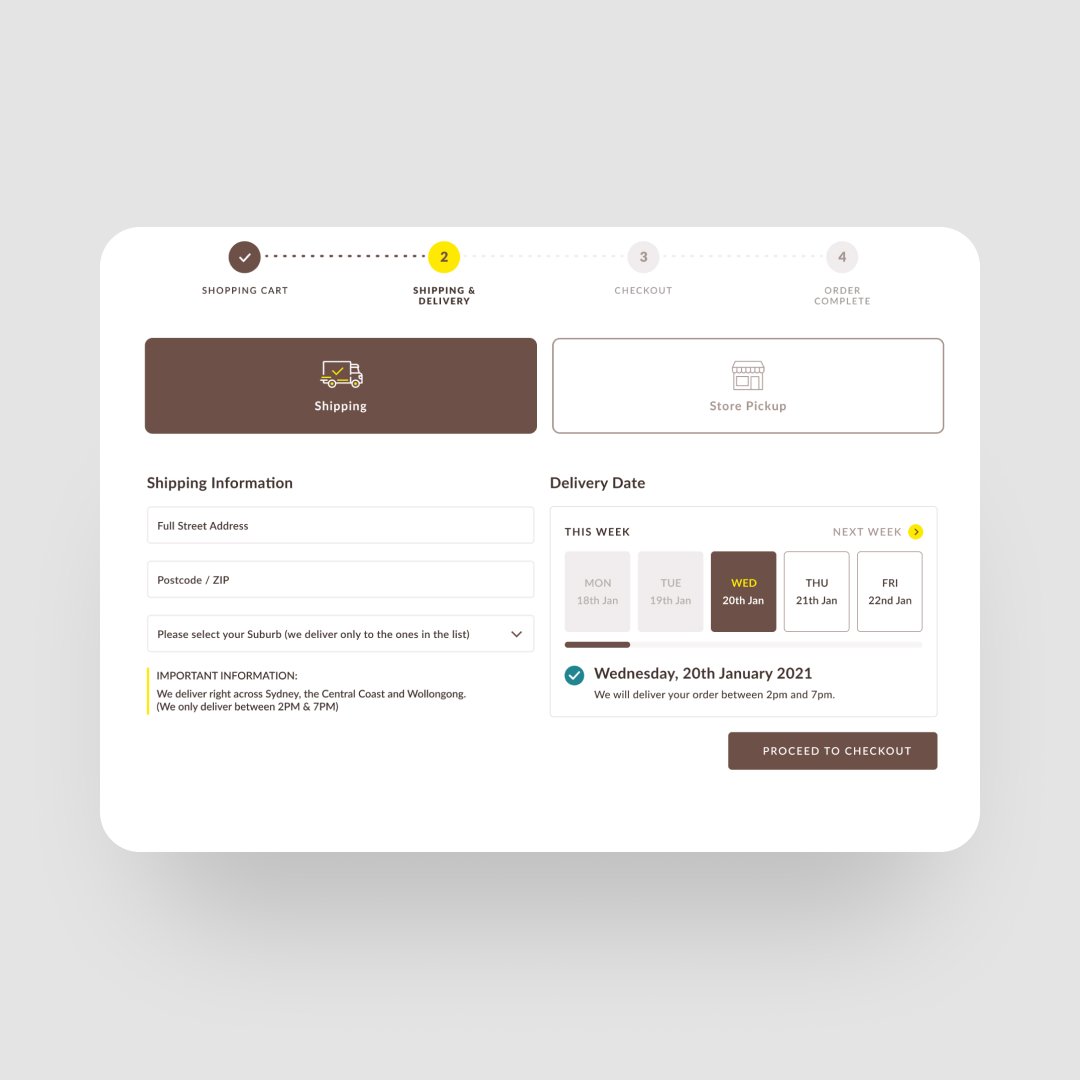 Delivery
Make Your Online Store Delivery-Ready
The pandemic fundamentally changed the way Australians shop with 81% of Australian Households now shopping online (ref1*). With more people ordering online than ever before, you need to make it as easy as possible for shoppers to complete their order and set up delivery with confidence.
The plugin makes it easy for shoppers to choose the most convenient delivery day and view when it will arrive.
Just as important, the plugin gives the business owner control over which suburbs you can deliver to and when, as well as control over the cut-off date.
Note: Improved Delivery and Pick Up for Woocommerce is designed for stores with limited delivery areas within the same state. This is not appropriate if you sell internationally or across multiple states.
Pick Up
Click and Collect Made Easy
Delivery is no longer the only game in town. In 2021, 3 in 10 Australians chose "click and collect" for their last purchase (ref2*).
Providing a pick up option not only gives 30% of ecommerce shoppers an option they want, it also grows your brick and mortar sales. In fact, 40% of them bought even more products when they went to the store to pick up their items.
The plugin allows customers to choose a click and collect time slot that you have defined. The settings make it easy to control how many orders you can manage per time slot, and how long each time slot is.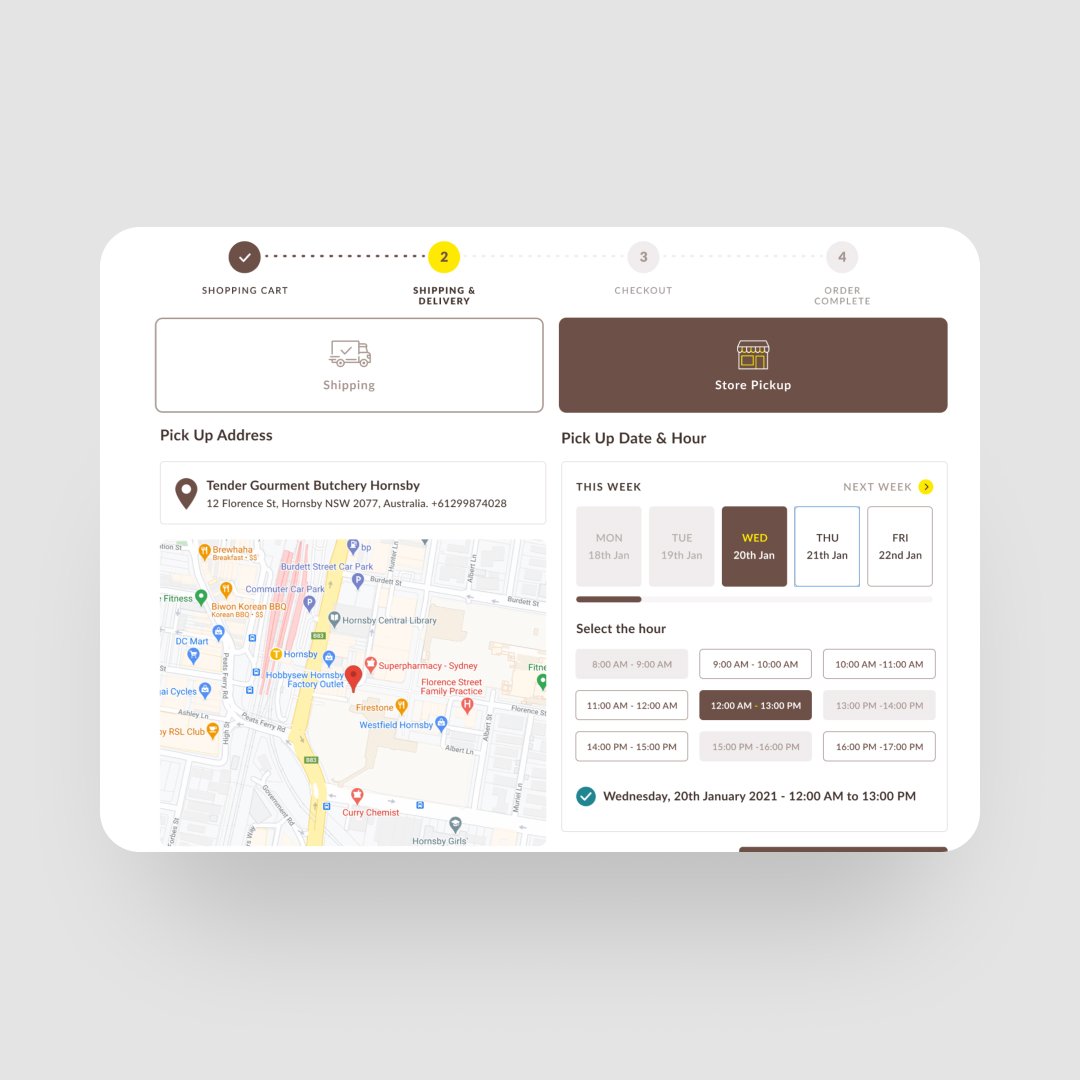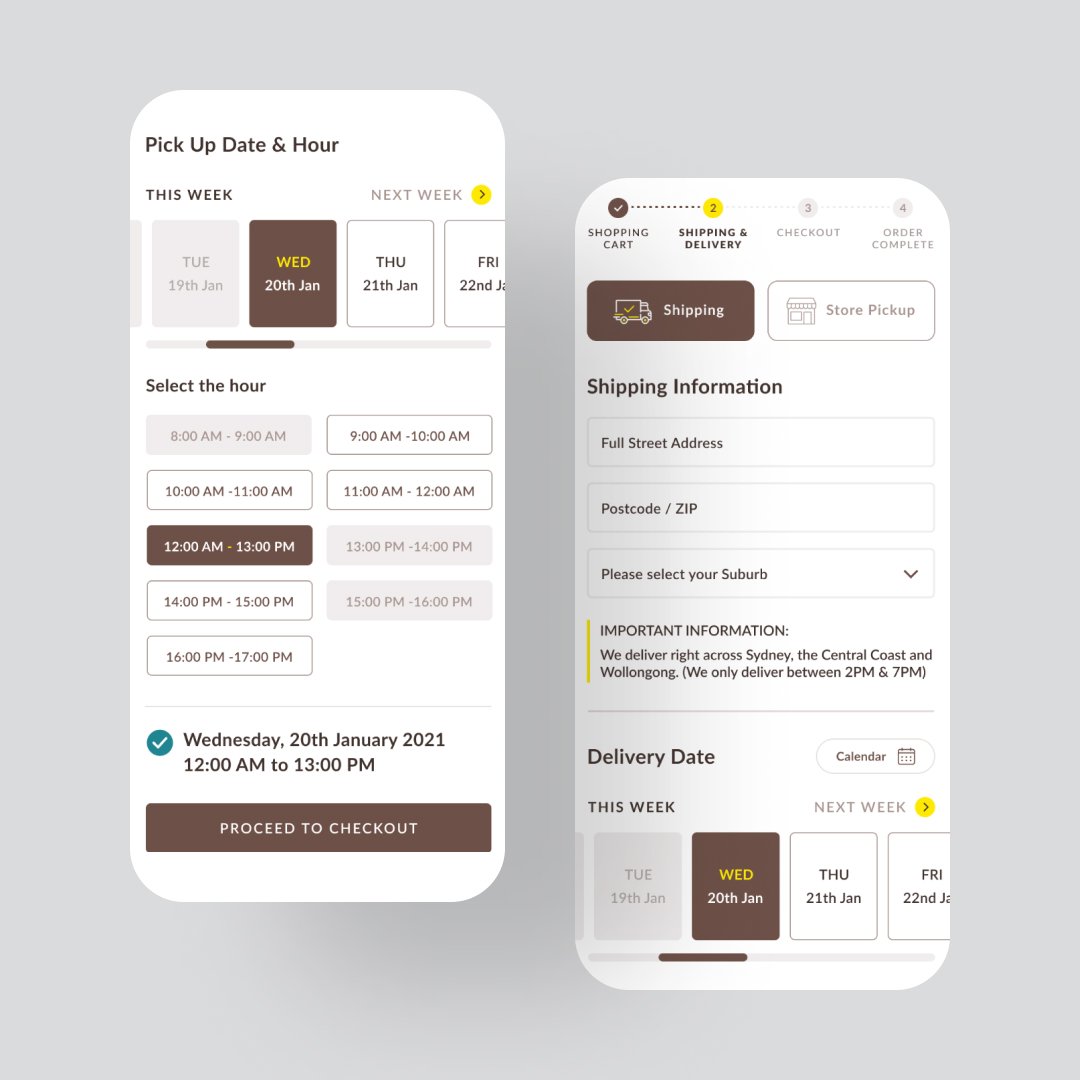 Mobile Optimised
Get More Sales With the Tailored Mobile Experience
62% of Australians Use a Phone to Shop Online (ref3*), so your delivery/pick up system must be more than mobile-friendly - it needs to be enjoyable to use.
This plugin has been designed mobile first - not as an afterthought. It delivers scrollable day and date selections so shoppers can easily swipe and tap to select delivery and pick up dates and times.
The clean design and clear visual hierarchy takes advantage of vertical real-estate provided by modern phones.
Settings and Configurations
Align the Plugin with Your Business
We made it easy to customise your delivery and pick up settings to fit your business needs. And, we've made it really easy to customise the colours to match your brand and theme.
Here are just some of the key features:
Easily enable/disable global Pickup or Delivery.
Easily disable global Pickup and Delivery dates.
Globally set order cut off for Pickup or Delivery (days in advance).
Easily define the maximum number of Pickup or Delivery orders per day.
Easily manage available suburbs or towns for delivery.
Easily add maximum number of orders and extra shipping cost per suburb.
Set set the maximum orders per time slot for Pickup for each day.
Set the time slot length for Pickup for each day.
Trusted By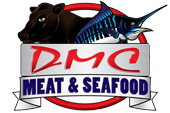 Coming Soon
Show Available Slots on Each day (enable/disable)
Shortcode to show the suburbs based on their delivery days in any page
Multi-Language Translation Ready
Minimum order quantity to proceed to checkout
Technical Info
Version: 1.0
Minimum PHP version: 7.0
Requires: WordPress 5.8 and WooCommerce 6.6
Compatible up to: WordPress 6.0.x and WooCommerce 6.8.x, EUX SMS Plugin
Supported multilanguage plugins: None
Translation ready: No
Current Languages: English
GDPR Compliant: Not applicable
References