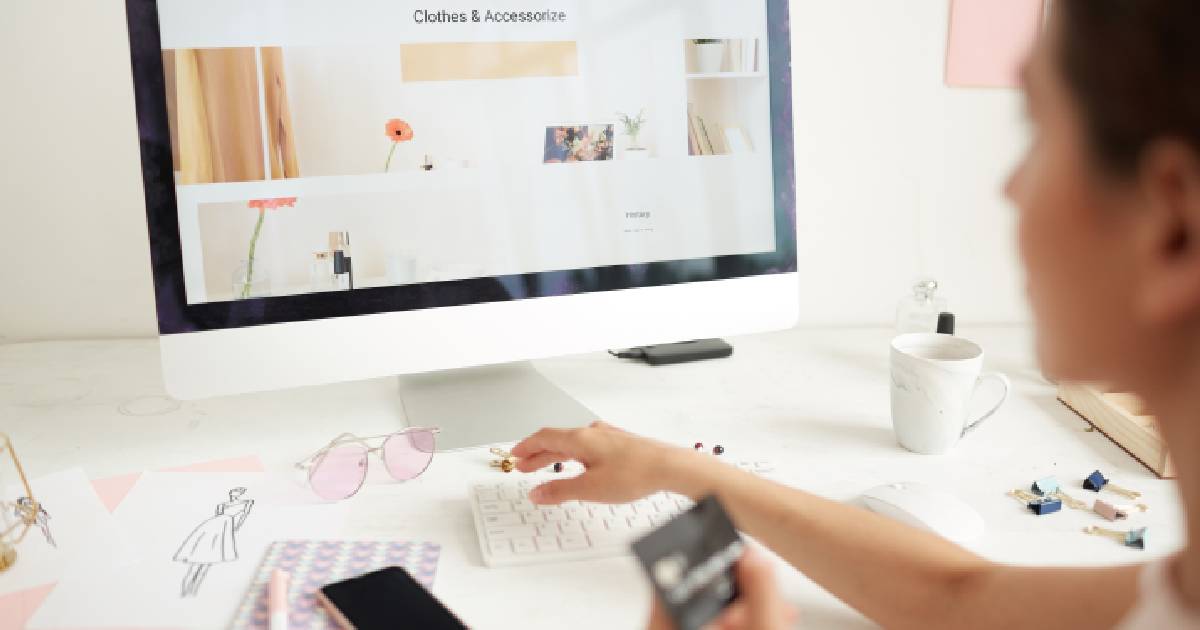 Why You Must Maintain Your Ecommerce Website
You've got an Ecommerce site and you're getting sales. But are you maintaining it?
As of March 2020, many brick-and-mortar stores were forced to shut down in accordance with lockdown rules. Now, even with lockdown restrictions easing, the future of physical shopping remains uncertain. However, one positive trend has emerged from the lockdown darkness: the clear value of eCommerce stores.
The pandemic has definitely made consumers more comfortable with online shopping! As of April 2020, online revenue growth rose by a whopping 68%. This has allowed companies of all shapes and sizes to both increase their online reach, and effectively sell their products and services remotely. For smaller vendors, online sales can easily be achieved using WordPress, along with the right ecommerce plugins.
Benefits of Leveraging Ecommerce Stores
Not only do eCommerce websites mean you can sell online, they also mean your business can:
Reduce costs
Expand your brand's international reach
Increase the scope of your marketing campaigns
Increase your users' shopping convenience
Personalise users' shopping experience
Keep your store open 24/7/365
Given the value eCommerce stores offer your business, online selling is a great way to ensure you maximise your ROI across channels. Yet, there are key differences between running an online store and a brick-and-mortar one. One distinct difference is maintenance requirements.
As eCommerce stores are open non-stop, they need continuous maintenance. In fact, running an eCommerce store is akin to owning a car. At first, everything functions smoothly. After a while, however, your car wears out and becomes outdated. This results in the car malfunctioning and not serving its purpose. To overcome wear and tear and ensure it stays running properly, it needs maintenance. This involves cleaning, changing the oil, tweaking car parts, and replacing faulty mechanisms, amongst other chores.
To carry the car metaphor a bit further, the more you use your car, the more frequently it needs servicing. Similarly, the bigger the site, the more customers it handles, the more frequently you'll have to maintain it, looking out for problems like link rot and broken integrations.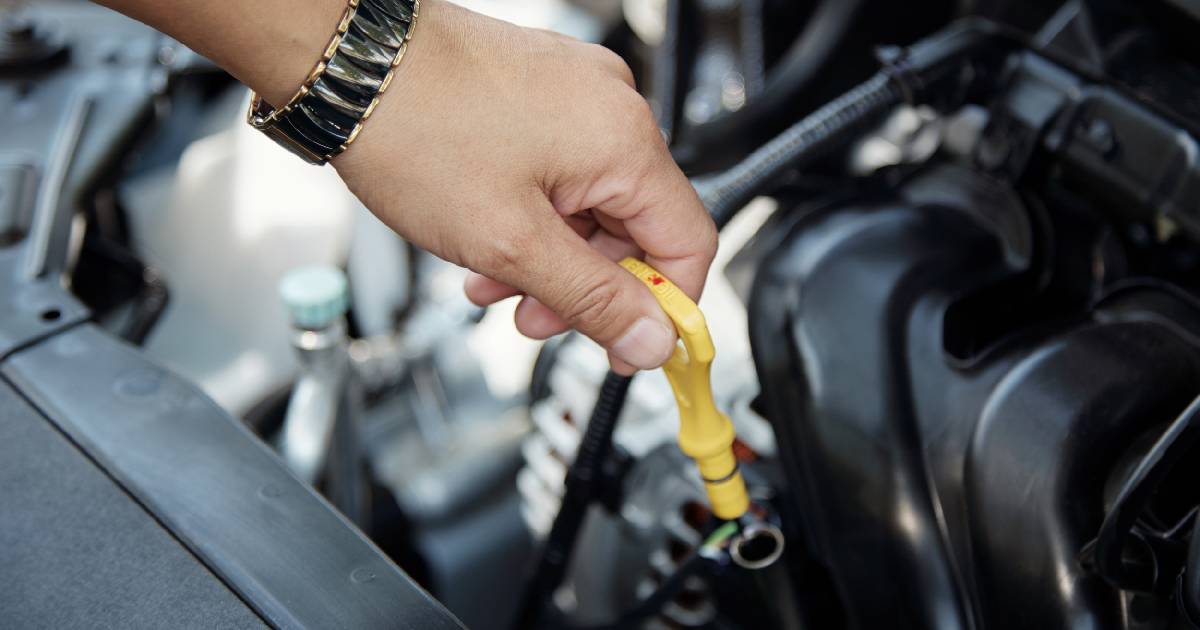 The same process applies to your eCommerce store. Your website requires maintenance to ensure your brand's online presence is in top shape. Yet, your website's maintenance needs go beyond updating colour schemes and marking things as 'out of stock'. It involves producing great content, establishing ongoing security, and optimising your website's marketing outreach. While this may sound like a lot, keeping your ecommerce site (whether WordPress or something else) up-to-date delivers measurable benefits.
The great news is that world class all-in-one plugins like Woocommerce and Shopify integrate brilliantly with WordPress, slotting in many of the functions you'll need in one easy fit. These include product galleries, customer support, fulfilment options and, most importantly, a range of easy payment options.
Even with all this functionality in place you'll still need to maintain and upgrade your ecommerce site regularly. As well as the obvious tasks such as updating product offerings and prices, you'll want to tweak the user interface to make it easier to use, adjust your marketing to keep customers on site and integrate any new security measures that come onstream (such as 2FA – two factor authentication).
Security is of special concern with open-source sites like WordPress. Because these sites' core code is left open for API developers to create new integrations and plugins, malicious actors can potentially do great harm. A trojan successfully applied to the core code could potentially affect thousands of sites at once, so it pays to have your site firewalled and protected with the most current software security solutions.
5 Reasons To Maintain Your Ecommerce Website
While monthly maintenance may sound like a lot of effort, consistent and efficient eCommerce maintenance delivers 5 key benefits. It enables you to:
1. Offer a better user experience
Your eCommerce website is a direct reflection of your business. It is crucial in establishing a compelling first impression. As an extension of your brand, your website must deliver a seamless, hassle-free, and intuitive experience. This is because a poorly functioning website can deter potential and existing clients from browsing.
Conducting monthly maintenance on your website ensures that you spot faulty areas on your eCommerce store. This maintains your corporate image, and conveys trust and reliability to all (prospective) customers.
2. Increase your security
As most websites use plenty of code and web-hosted software, they are often vulnerable to hackers. Hackers can easily uncover vulnerabilities in your system and exploit these by taking advantage of your website's weaknesses. To prevent this, you must keep your server up to date and virus-free.
While there's no way of eliminating the chance of getting hacked, you can make it difficult for hackers to access your backend data. This can be achieved through regular maintenance and up-to-date security patches. Fortunately, WordPress and its ecommerce plugins offer a range of measures. Remember to keep your third party integrations up to date too.
3. Improve your SEO
Search engines value fast, error-free websites, and so they rank these sites higher. As such, every time you improve the loading speed of your website during website maintenance, your site attains higher rankings. This enables more people to find your website, leading to more brand recognition and increased sales.
Regularly updating your site with new products, offers and blog content also adds to the likelihood that it will gain a higher SEO ranking. WordPress is particularly good at offering a range of options for hosting blog content. Why not highlight key product ranges, or talk about pertinent issues related to your marketplace, which consumers will find useful and interesting?
4. Reduce your cart abandonment
Cart abandonment occurs when users abandon a webpage without completing a specific task. For example, if visitors add products to their shopping basket, but leave without entering their personal details, this can result in cart abandonment.
Using ongoing website maintenance, you can reduce the likelihood of cart abandonment. This is because revising your site's functionality reveals technical glitches, bad integrations and broken links. By resolving this, you decrease the chance that your users are put off by website malfunction.
5. Ensure all information is correct
When it comes to the information you provide in your store, updating it regularly is important. Information such as price, product changes, discounts, stock availability, and offers should be reviewed often. Doing so ensures that the information on your website is always correct, applicable and relevant.
Keeping up with maintenance on the storefront side ensures that clients view products that are relevant and aligned with current trends. Not updating such information may push away customers as they may perceive it to be outmoded at best, and in the worst case scenario, misleading. This potentially has a huge effect on advertising, as Ad networks such as Google – punish misleading information.
6 Ways To Maintain Your Ecommerce Site
To reap the benefits of an up-to-date website, there are several tasks you can undertake during your monthly maintenance. These include:
1. Keeping security up-to-date
Security is one of the most important parts of maintaining your website. Given that hackers are always looking for ways to take advantage of your website's loopholes, security should be amongst the top priorities.
To ensure your eCommerce website's security is on point, you should conduct regular scans to reveal any suspicious activities. Additionally, you should stay up-to-date with security updates for all your systems. This is especially the case for WordPress, where you must continuously update plugins and themes to increase your website's security.
2. Monitoring your website's usability
As mentioned earlier, user experience greatly contributes to the success of your business. To increase the user experience of your e-commerce website, you must examine each feature closely.
Assess whether features help users navigate the website more easily
Check that contact details are easily accessible
Check that your most recent promotions are visible
This will ensure that your products remain visible and that user navigation is intuitive. It will also ensure your users have a smooth user experience and a seamless shopping journey throughout your website.
3. Maintaining your marketing
By ensuring that you maintain best digital marketing practices, you drive more people to your site. This is because digital marketing is essential to rank on search engine result pages. This is done by ensuring keywords are spread across your content, blogs, and marketing communications. You also need to, make sure your cross-channel content (e.g., social media posts, emails, videos) aligns with other marketing content ensures that your brand story stays consistent.
To make sure your e-commerce store is maintained properly, you should also update old eCommerce and site content. This shows consumers that you are up to date with industry developments and needs. As part of this, you should look out for any broken links. Links that don't function can negatively impact your rankings and may decrease your website's trust rating.
If you're using WordPress, it is particularly easy to update pages and links. The site will automatically adjust layouts across all formats (PC, mobile OS) for you.
Remember to optimise SEO by including alt text on images using keywords, write page meta descriptions and caption photographs with SEO-friendly text too.
4. Boosting Site Speed
As your e-commerce site ages and contains more data, it's likely to slow down. To fix your website's loading speed, keep your CMS up to date, install cache plugins, and optimise the size of your eCommerce websites' images. If your pages take too long to load, users are likely to abandon your website. This can have a huge impact on sales.
5. Leveraging analytics
As part of your monthly maintenance, you'll want to assess your analytics to see if your eCommerce store is obtaining the results you desire. Using Google Analytics, you can gain insight into your website's performance. When checking these analytics, you'll want to investigate your eCommerce website's most important pages. This includes service pages, product pages, and contact pages; these can provide insight into whether or not your eCommerce website generates leads and sales for your business.
Metrics include bounce rates, conversion rates, and peaks in website visitors. These can help you to redefine your strategy and update your website. In particular, they can give you an idea of your performance and identify pages that need to be updated and optimised.
6. Managing your integrations
Whether you're using WordPress or another ecommerce platform, you are no doubt using a range of integrations to provide more services and deliver a better user experience. Since these will periodically be updated with new releases and security patches, you need to regularly check that the integrations still work effectively. Remember to check the following areas where you may have used a third-party plugin:
Fulfilment and Shipping Platforms
CRM (Customer Relations Management) APIs
Invoicing Systems
Payment Processors
Marketing Analytics Tools
Conclusion
Regular maintenance is key to making sure your eCommerce store is always in top form, driving your sales and revenue.
Poor eCommerce website maintenance can lead to all sorts of problems including a higher likelihood of being hacked, lower site rankings, and a slower website.
Conducting successful eCommerce maintenance may seem like a daunting job but it doesn't have to be. Doing it continuously and incrementally can save you from feeling overwhelmed. With a powerful website that focuses on user experience, you can gain more customers, improve your brand reputation, and ensure a fully functioning website.
You don't want to learn that you have a broken link or sales choke point from a dissatisfied customer, or worse still, from a sudden drop in sales volume!
EUX Digital Agency provides a package of measures to make sure your ecommerce website is operating at peak performance.
Get in touch to find out how we can help you generate more online sales.