Dragon Group created an innovative pair of apps to match casual construction workers and construction site managers and contractors.
They are the only labour hire company that relies 100% on technology to meet the needs of Sydney's casual construction workforce.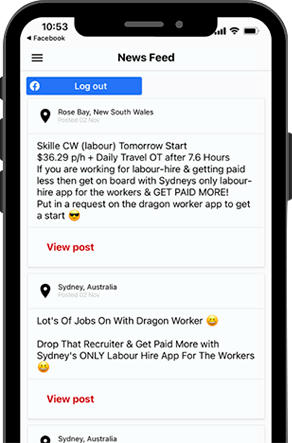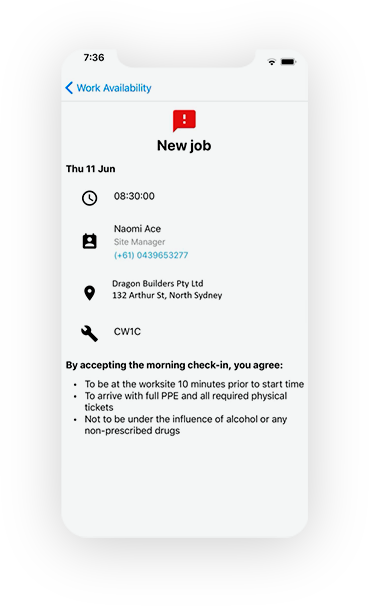 We design, build, grow and
maintain eCommerce stores
As a leading Agency for design, development and growth services, we have spent a decade delivering innovative digital solutions that elevate our clients to the forefront of their industries.
REQUEST A QUOTE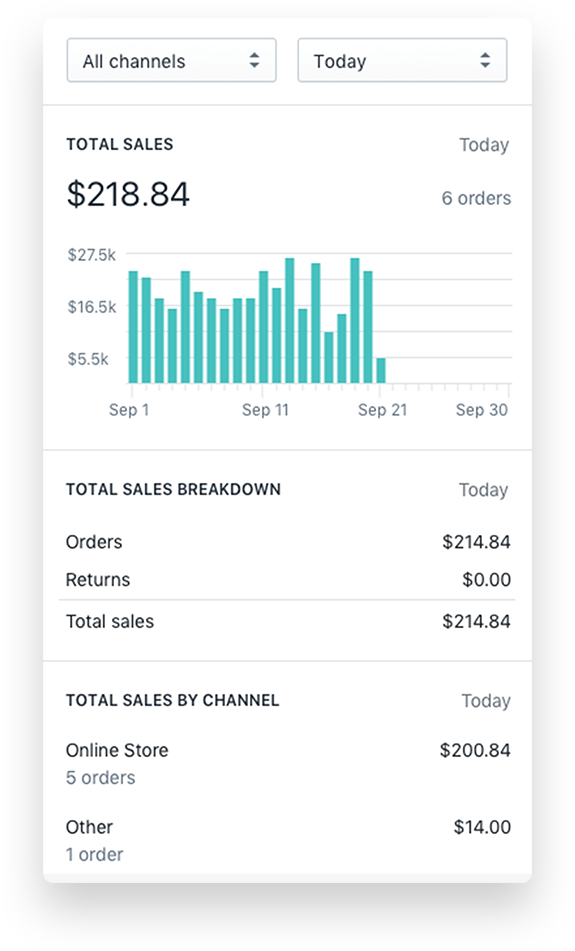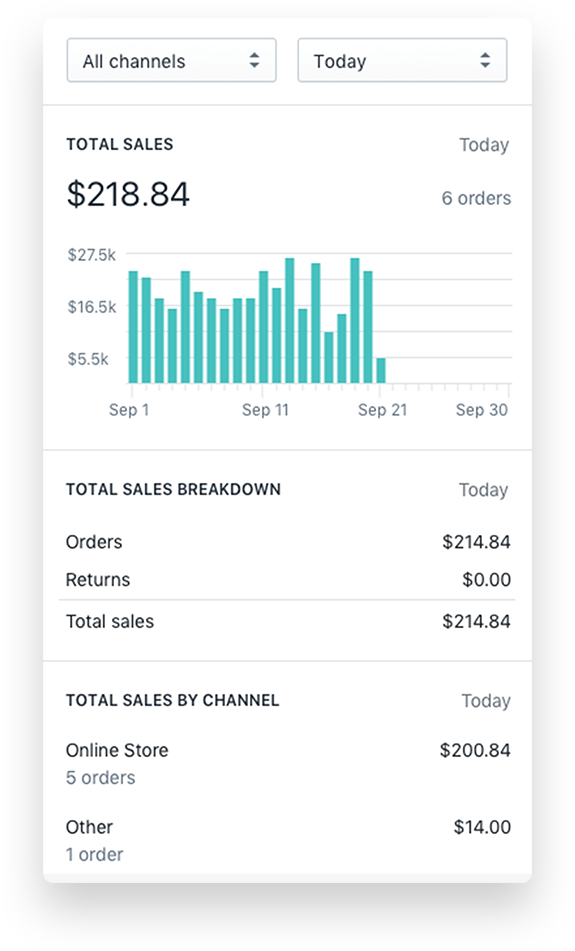 We design, build, grow and maintain eCommerce stores that
convert

.
As a leading Agency for design, development and growth services, we have spent a decade delivering innovative digital solutions that elevate our clients to the forefront of their industries.
REQUEST A QUOTE
Initially, Dragon engaged us to grow their casual worker pool for their existing clients. The problem was their app download growth was slow and the number of workers who actually ended up working on site was very small.
We quickly determined that their organic and paid social strategy just wasn't reaching the right people with the right information. We also realised that their website was part of the problem it was slow and did not showcase the real value of their Apps.
Then they wanted us to do the same thing for their clients : )
Essentially, it was our job to both improve their website and get the right people to download their Apps and actually use them.
Ready to see how we did it?
We started with overhauling their website for speed, usability and to clearly highlight the benefits of the Apps on both the home page and the App landing pages.
This provided a solid foundation for constant testing for the upcoming months – and needed to effectively convert users before we send large amounts of qualified traffic.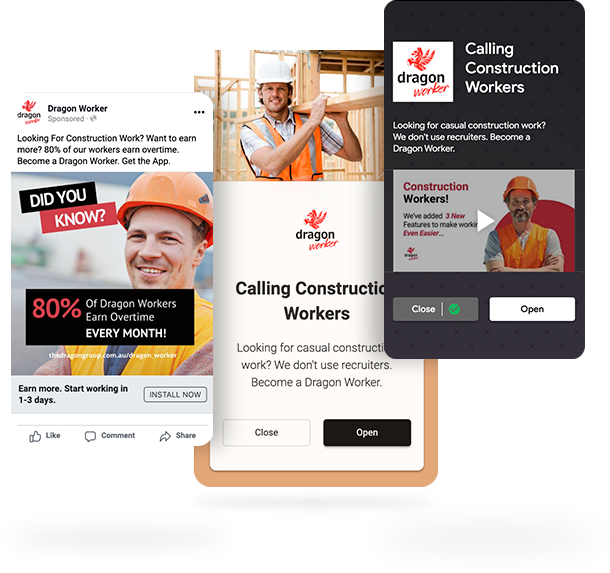 We began our worker App campaigns with Facebook and Google Ads. We needed to make it as easy as possible for those ready to take action now to quickly download the App, while nurturing warm audiences to build trust and take action later – without overwhelming them.
We achieved this via multiple ad types across Facebook and Instagram, as well as Google search ads and display.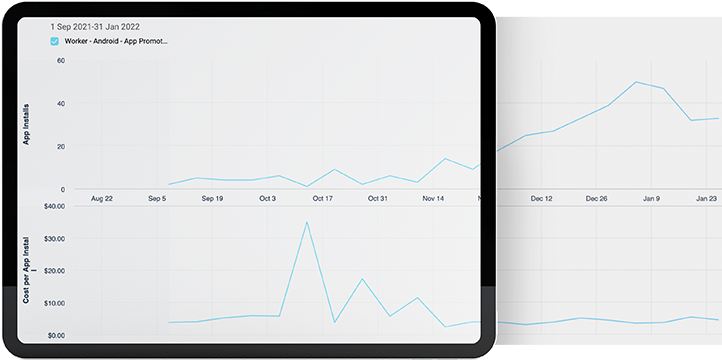 Identifying The Key Points
While 2021 Covid restrictions and site lockdowns were initially challenging, by November, we had identified the key points and creatives that drove direct App installs – rapidly increasing installations while driving down CPA to less than $5.50.
After establishing that the Facebook platform delivered the lowest cost per App download, we shifted the bulk of the budget there while still maintaining a presence on the Google network for additional direct App downloads.
Our site redesign and constant A/B testing took us from the initial design to page that clearly identified
Many of the final copy elements emerged from winning social ads.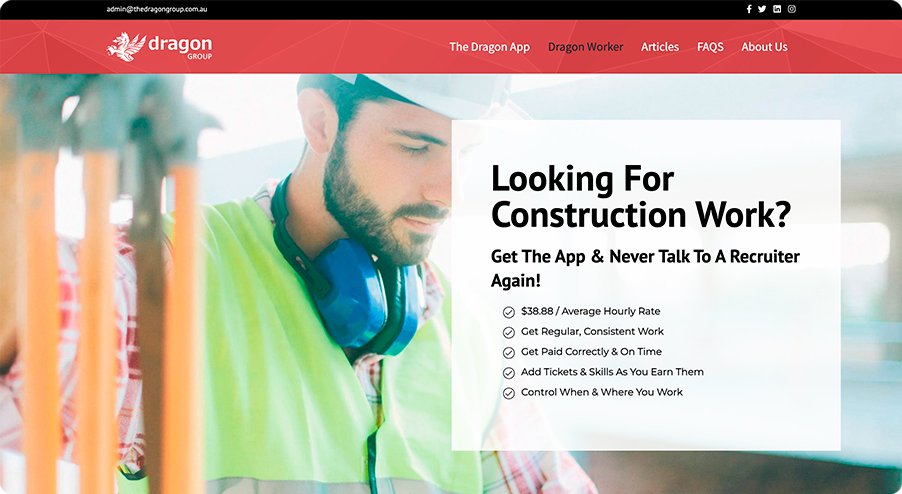 Overall, Dragon's App requests (to become a Dragon Worker) from 50/month to an average of 250/month over 9 months working together. By engaging EUX, they were able to grow their worker and client base and are now capitalising on rising demand as construction sites reopen.
App landing page optimisation and other site improvements increased their App download button conversion rate from under 1% to 7.7%.
Technical site fixes decreased page load time by 50%
Relentless testing of campaign types, copy and creatives meant that in January 2022, App downloads grew to over 400/month at approximately $4 per download
On-brand, benefit-focused ads, site improvements and additional site content increased organic traffic 100% from August 2021, to March 2022
EUX understands the passion you have for your business. We're a small team of talented, hardworking real people that genuinely care about our clients' goals and we always strive to meet and exceed them.
Perdays Pregnancy Supplements
Innovative Australian pregnancy nutrition start-up. We built an Ecommerce site that grows as they grow with a design that truly resonates with their customers.
VIEW ALL PROJECTS
Tint Haus
High-end vehicle protection & customisation services. We delivered a slick, custom site that boosted search rankings, grew organic traffic, and dramatically increased enquiries.
Pestrol
Innovative Australian Pest Control products. We delivered a fast and robust ecommerce site for this national business with built in remarketing, cross-sell & email marketing capabilities.
Tender Gourmet Butchery
Australia's most awarded butcher. We built and grew their online store from nothing to hundreds of thousands of dollars a month.